Kenya
Country Director Spotlight: Oreu Lugogo of Kenya
Appointed as CHOICE's Country Director in Kenya in 2018, Oreu started his journey with CHOICE as a volunteer over 20 years ago. Said Oreu, "Over 300 thousand people [in Kenya] have benefited from CHOICE Humanitarian, and their lives and that of their family are better because they worked with us to improve their own quality of life."
---
The Local Leadership of CHOICE's Country Directors
CHOICE Humanitarian has worked for 40 years to identify root-level issues and execute problem-driven solutions in rural communities facing world poverty. A key element in developing collaboration between CHOICE and the communities we work with is our Country Directors. Country Directors build and oversee a team of dedicated country staff who strategize with CHOICE's central office to combat the many dimensions of poverty that exist within their country. Together with the communities we serve, Country Directors help develop programs that provide resources and opportunities for the most underserved areas.
Meet Oreu, CHOICE's Country Director in Kenya
Today we are spotlighting our Country Director from Kenya, Oreu Lugogo. Oreu started his journey with CHOICE as a volunteer over 20 years ago. In 2018, he was appointed to serve as CHOICE Humanitarian's Country Director in Kenya. Over the years, Oreu has witnessed more than 300 thousand individuals in his country benefit from the efforts of CHOICE Humanitarian.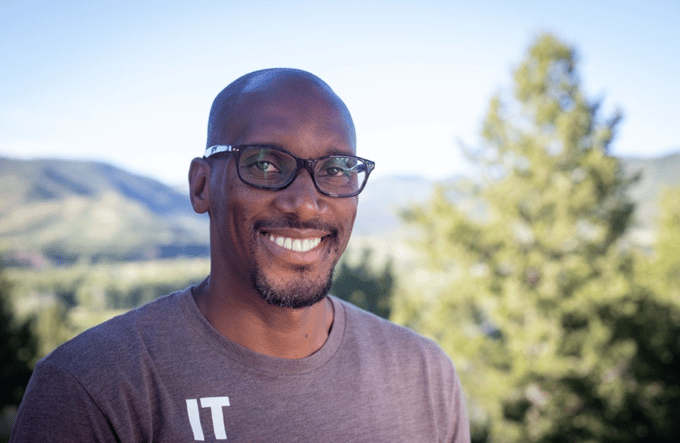 Oreu was born in Nakuru, which is the headquarters of Rift Valley province in Kenya. His educational journey took him to three different continents. After graduating from Lenana High School in 1995, he proceeded to the United States, where he obtained a BSc in Business Administration and Finance from Virginia Tech in 2000. Later, Oreu earned a degree in international studies from the Brussels School of International Studies in Belgium. Regarding his education, Oreu shared, "All this education would help me with my work with CHOICE in eradicating poverty one person, one village, and one community at a time."
In 2001, Oreu resigned from his position with an investment firm in the USA and boarded a flight home. He felt motivated to make a difference in the lives of his countrymen, and he desired to alleviate suffering for the underprivileged by increasing their awareness and education. Oreu explained, "I believed that if people had the knowledge, they would make decisions that would bring them a brighter future and more rewarding experiences during their lifetime."
Soon after, Oreu would join CHOICE and become an inspiring leader in the work to reduce world poverty in rural Kenyan communities.
The Fulfillment Oreu Feels in Working for CHOICE
On Oreu's favorite part about working for CHOICE, he stated this: "It's seeing the impact of our work in changing people's quality of life. It is gratifying to see people transformed as they are trained and given tools that help them build confidence in their own ability to effect change in their lives, as well the lives of their neighbors and their communities."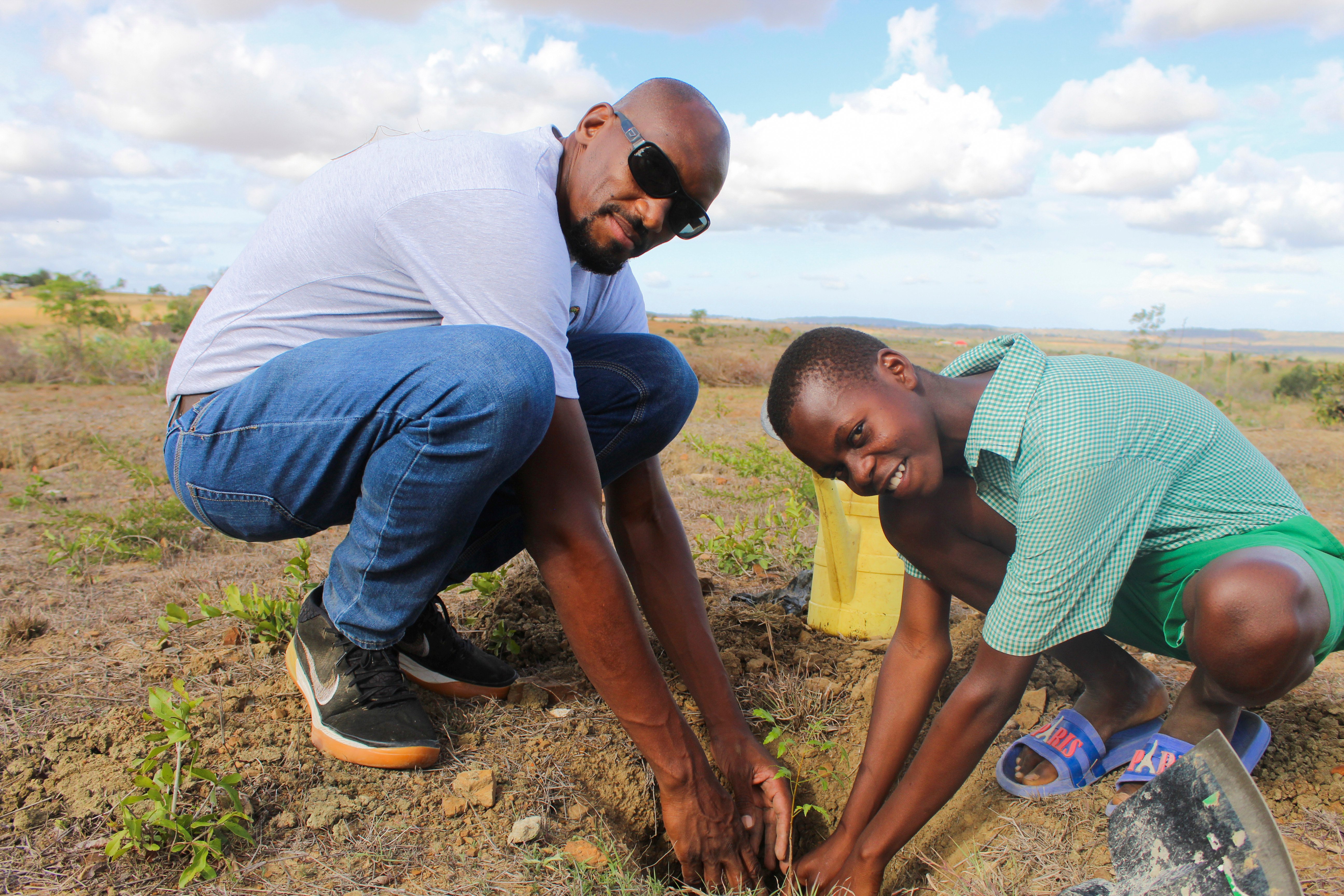 Oreu truly believes that even one individual has the power to make a difference. As an example, he reflected on the intercultural exchange that happens during CHOICE expeditions to Kenya. "During expeditions, an inspired volunteer makes a connection with a village or individual, and through their efforts and open communication, they inspire people to want and believe that things could be better."
When expeditioners visit and connect with local community members, incredible things can happen. He continued, "If a stranger can come to their village and invest in them, then they can take the opportunities offered and make the best of it."

CHOICE has a long history of support and involvement in Kenya. Oreu stated, "CHOICE has impacted the country through the lives that have been directly and indirectly impacted by the projects. Over 300 thousand people have benefited from CHOICE Humanitarian, and their lives and that of their family are better because they worked with us to improve their own quality of life."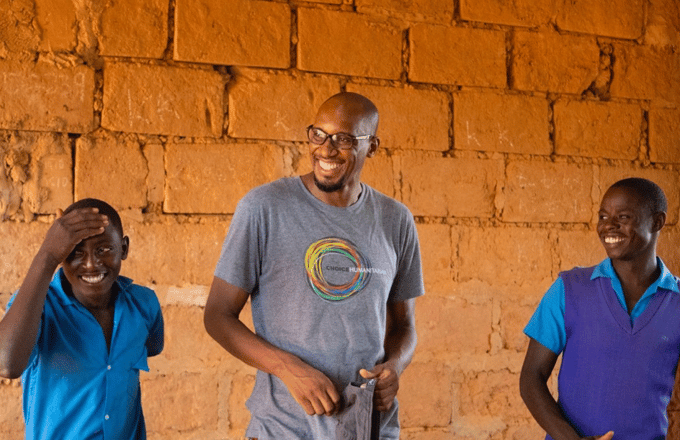 When asked about his best memory so far in working with CHOICE, Oreu's answer focused on one of his passions—education. "It's seeing students sitting in the new schoolhouse and desks. When they are excited, they come to school to learn because through our united efforts, we have established a conducive learning environment."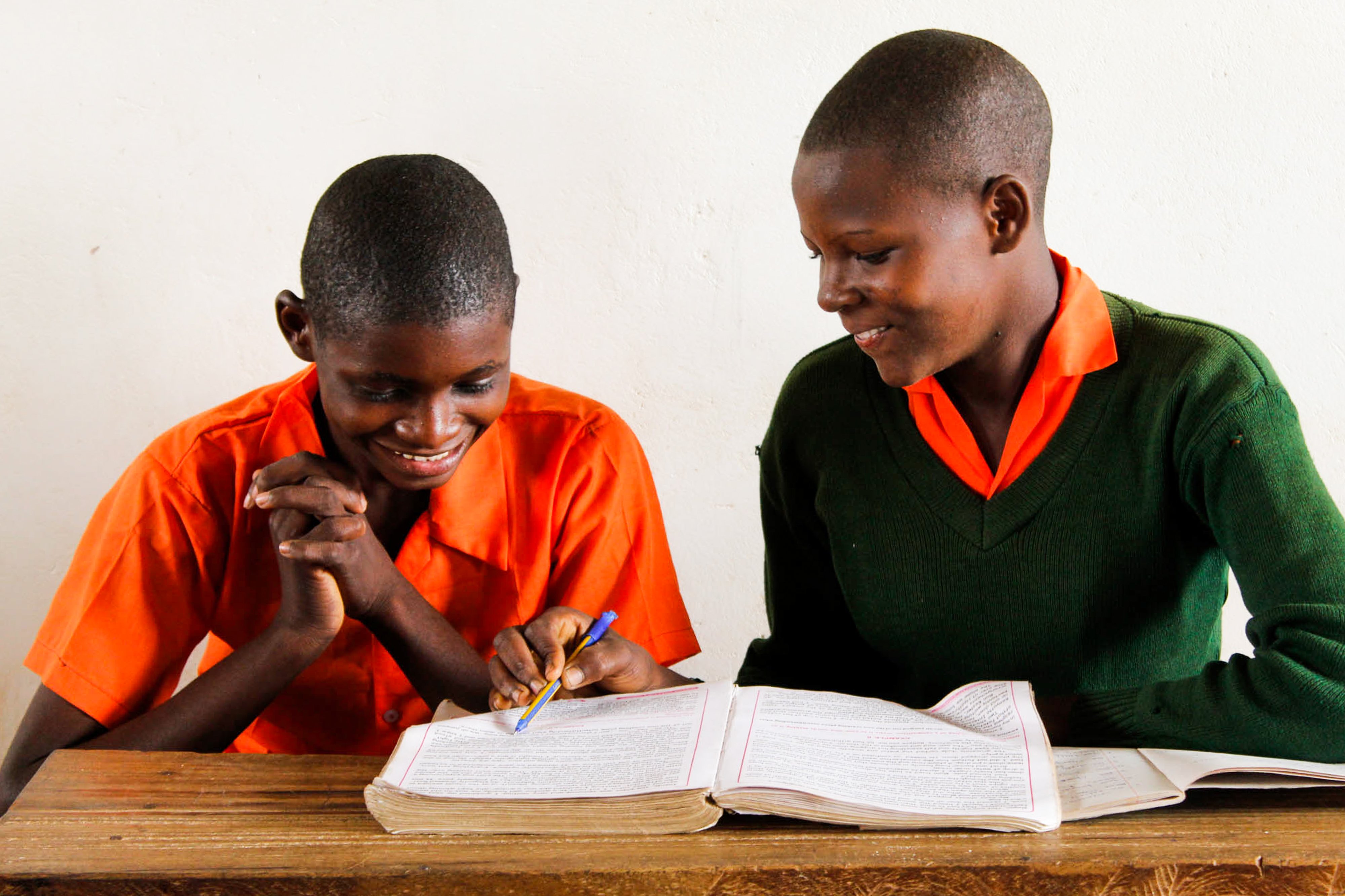 Oreu's Example of Focusing on the Needs
The work CHOICE does would not be possible without the dedication and expertise of our Country Directors. Whether it's educational scholarships for schoolchildren or it's leadership training for community leaders, the CHOICE team in Kenya is led by Oreu's example to focus on both the needs and the potential of local community members.